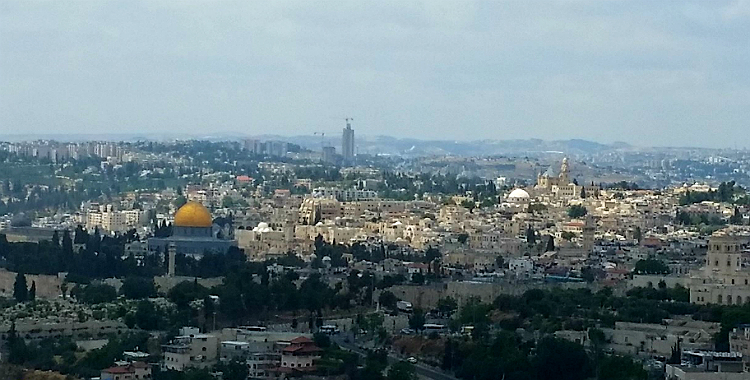 It is Jerusalem day!
One of the more interesting holidays of the Israeli calendar. You are probably asking yourself- Why does Jerusalem get a day which receives nationwide recognition? And what exactly is Jerusalem day commemorating?
It is a day which is the result of thousands of years Jewish yearning, along with a sprinkling of relatively recent trauma from the War of Independence.
For thousands of years Jews worldwide have always prayed towards Jerusalem. During the times of the Diasporas Jews have always yearned to return to the city of Jerusalem and more specifically to Mt. Moria, the location of the destroyed Jewish temples. It was only natural that when the Jewish State of Israel would be declared that Jerusalem would be its center and capital.
During the War of Independence the Jerusalem area saw some of the most fierce fighting. The old city of Jerusalem with all of its holy sites was held under siege for over six months!!
On may 28th 1948 the Jewish forces in the Jewish quarter of the old city were taken captive by the Jordanian Legion.
At the end of the war the new city of Jerusalem was in Israeli hands and the old city of Jerusalem was part of Jordan. The Jordanians destroyed all of the abandoned Synagogues in the old city and once again the Jewish holy sites were unreachable.
This remained the state of affairs until the six day war.
On the first morning of the war, June 5th 1967, Jordanian forces moved into the Israeli parts of Jerusalem. Israel retaliated with a massive counterattack and within three days the old city and eastern Jerusalem was in Israel's hands.
These battles over a relatively small area cost Israel a quarter of all the casualties in the war.
The reunification of Jerusalem was on the Jewish date 28th of Iyar which is when Jerusalem day is celebrated.
The reunification of Jerusalem and freedom of movement to the holy places was, to many, the recognition of ancient prophecies promising a return to Jerusalem!
On this day there are a large number of festivals and ceremonies which include: a large parade, a dance with flags throughout the old city, concerts and much more!